Tiny Islands
**** NEW: Only one Church allowed per Island, but more points for Churches****
Tiny Islands is a digital roll-&-write game that uses cards instead of dice for generating the random items you get to draw.
Turn the cards over and pick what and where you want to draw the items to create your own island.
Share a picture of your tiny islands along with your score with #MyTinyIslands and compare with other players.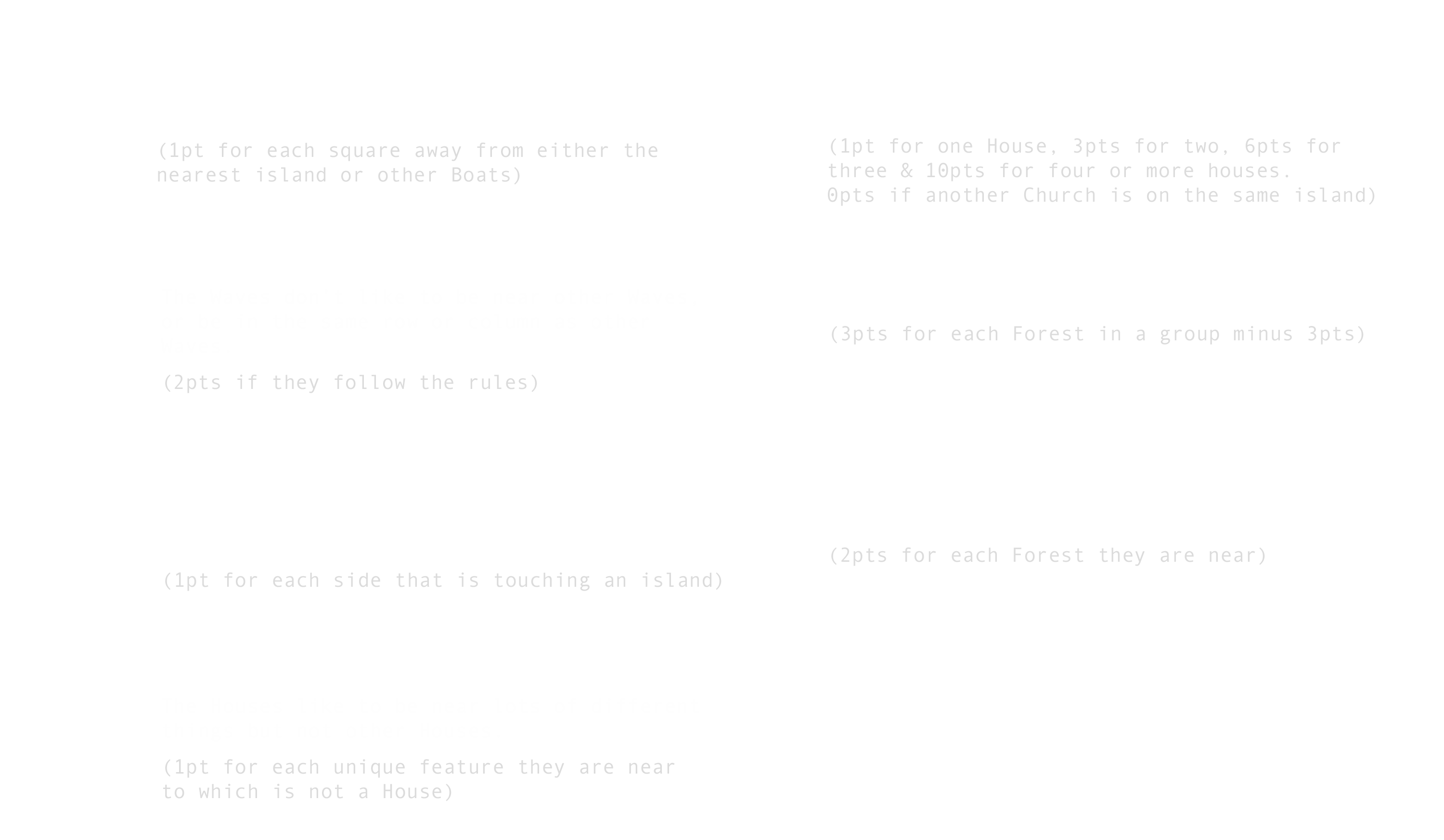 Coverage and Mentions of Tiny Islands RockPaperShotgun: https://www.rockpapershotgun.com/2019/11/11/tiny-islands-lets-you-pen-the-perfect-archipelago/
BoingBoing: https://boingboing.net/2019/11/13/tiny-islands-an-addictive-car.html
Warp Door: http://warpdoor.com/2019/11/11/tiny-islands/
Bonte Games: https://www.bontegames.com/2019/11/tiny-islands-browser.html