Winter Print & Play Games (2018)
A collection of print & play games suitable for the winter festive period, pdfs available at the bottom of the page.
Santa's Sleigh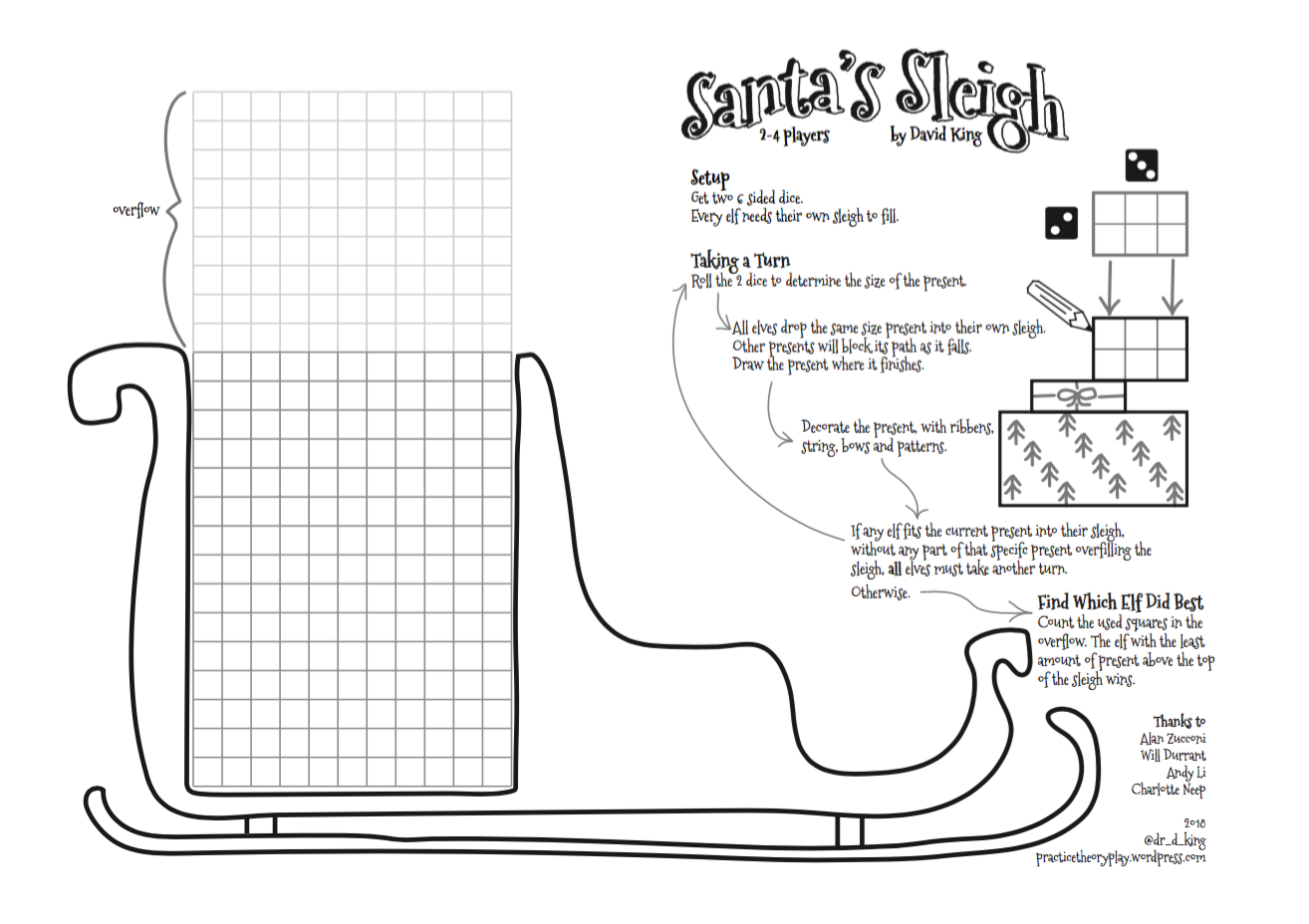 A very quick and light roll-&-write game where you have to stack presents into Santa's Sleigh.

Winter Olympics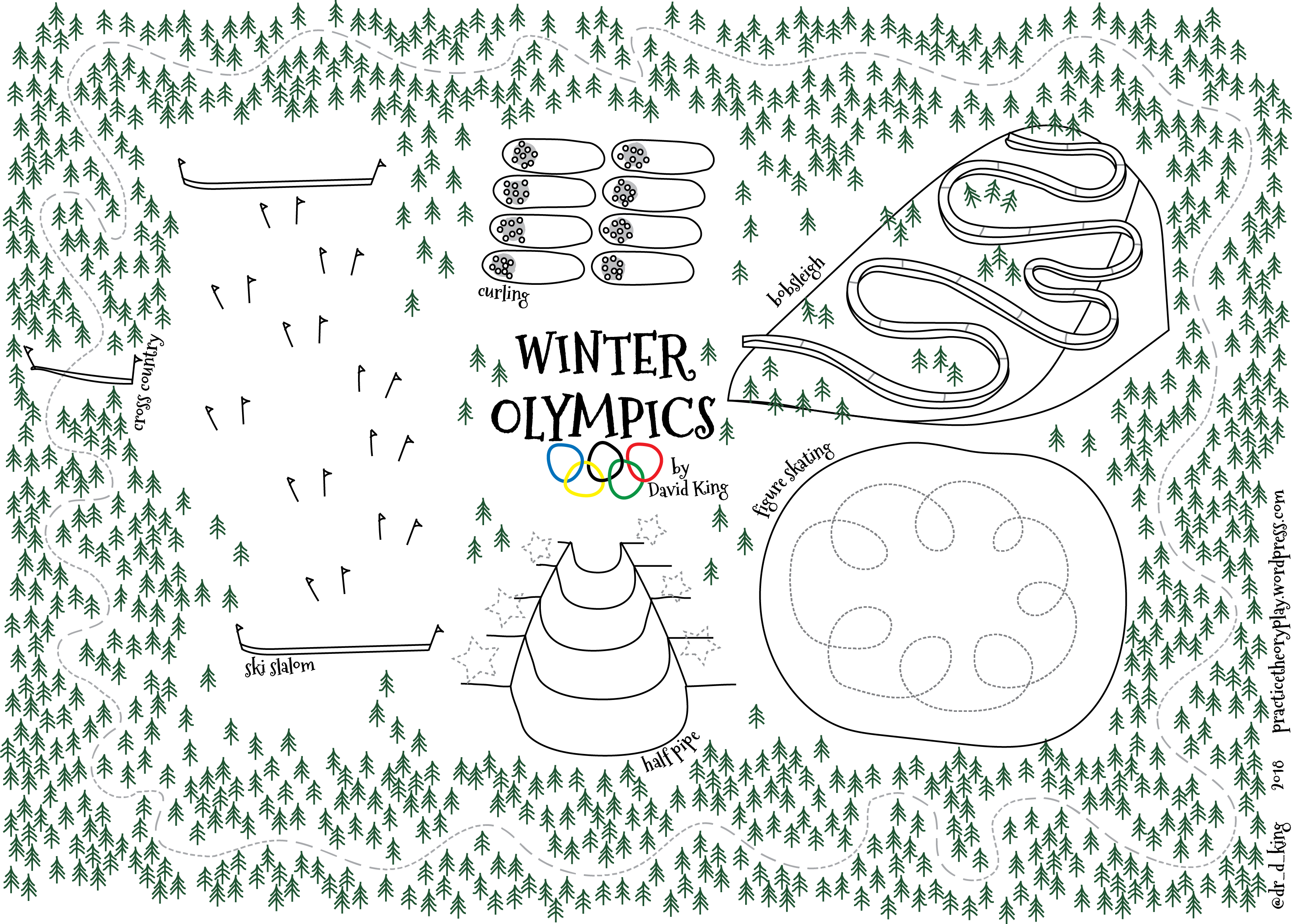 Race with your friends to complete the different events at the Winter Olympics Park.
Advent Decoration Game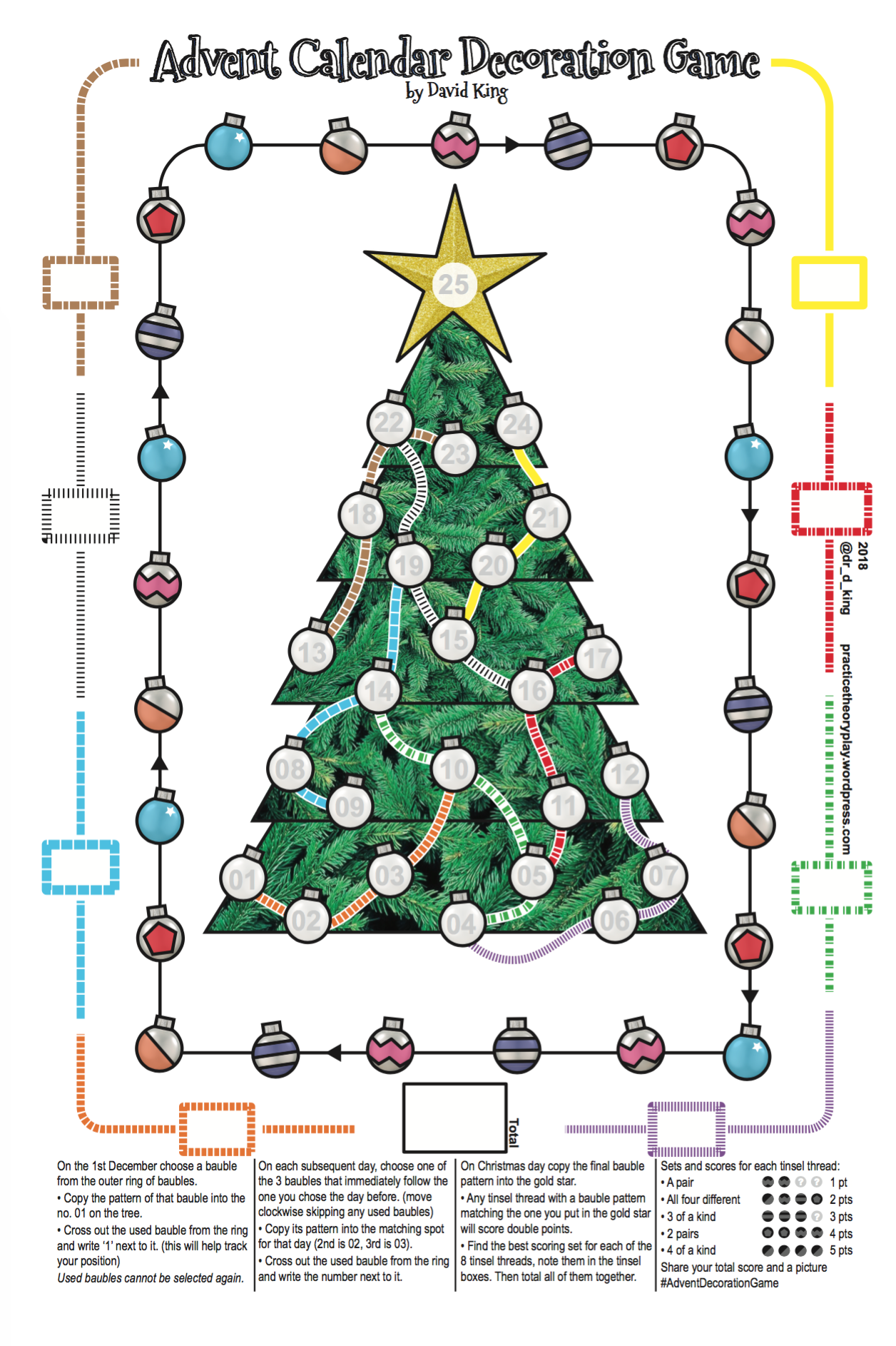 A game to play on the run up to Christmas, make one move every day and then total your score on Christmas Day.

12 Games for Christmas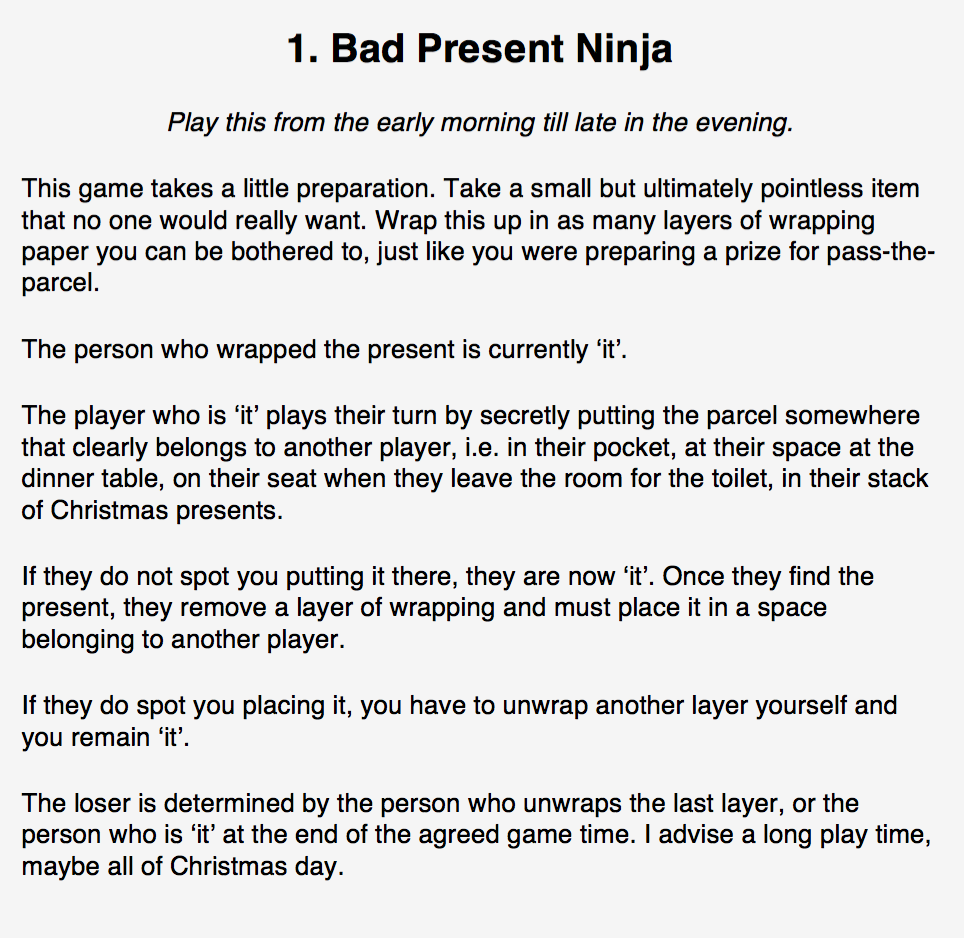 These are 12 Games design to be played on Christmas day. All the games use objects that you will have lying around at Christmas which makes them each special for the occasion. I set myself the challenge of creating these games after a conversation with some of my students, where the idea of Bad Present Ninja was initially discussed.