Tri-To-Hex-It (2017)
Align the white triangles to form a hexagon in order to start the game.
Form hexagons of matching colours to access triangles with new colours.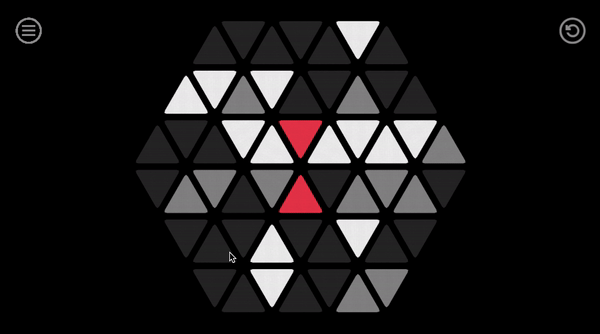 Increase the challenge by selecting the timer option in the menu.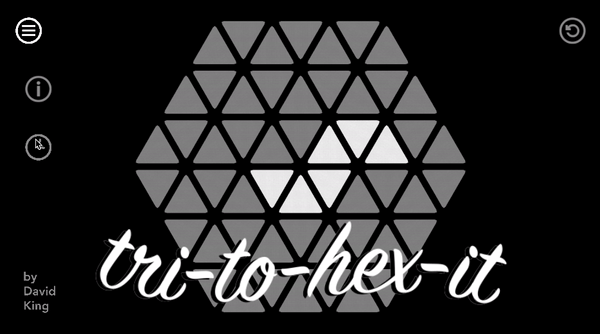 Turn on the icons in the menu if you need more help clarifying the colours.